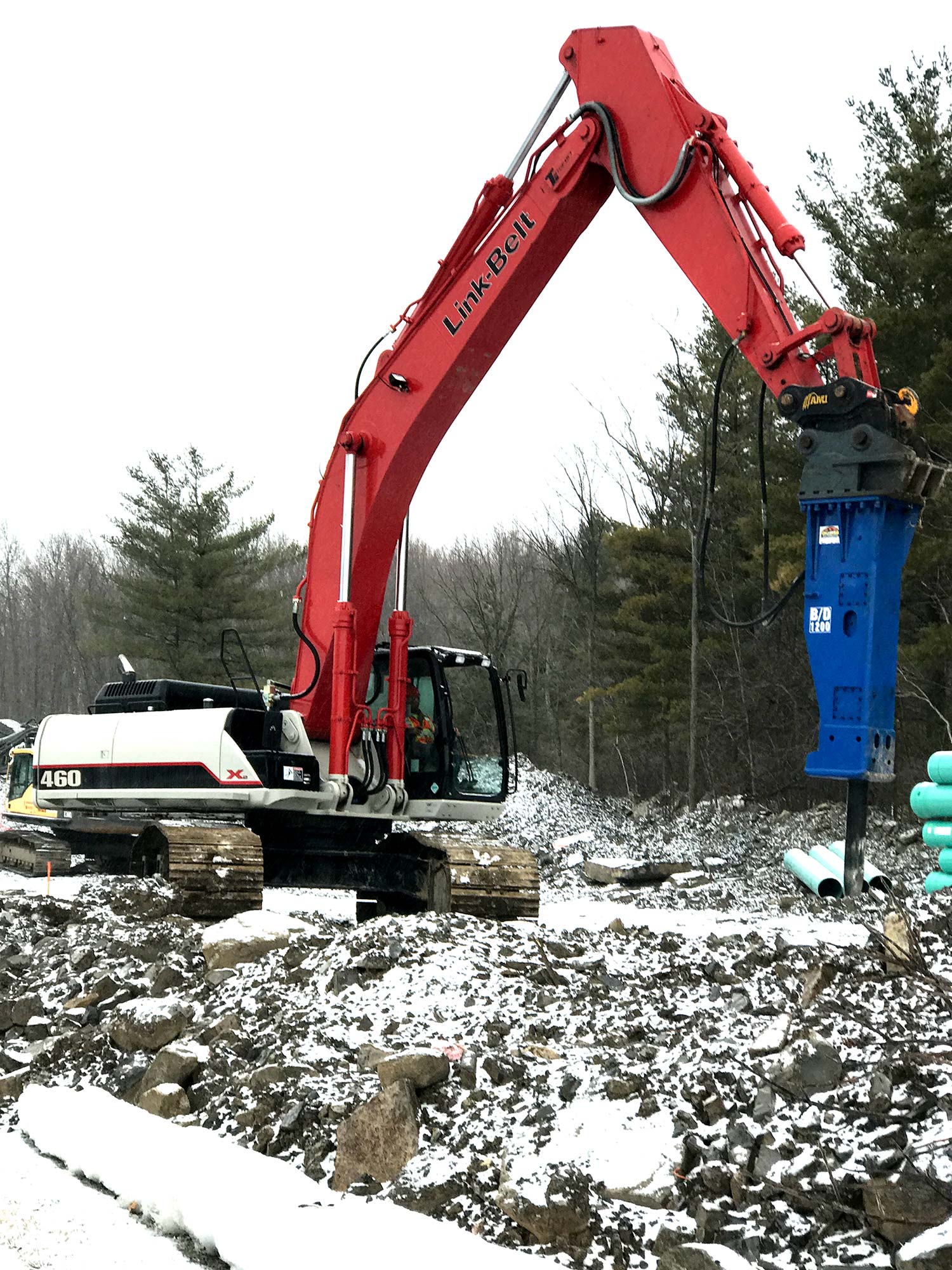 Safe Methodes for rock Excavation
Our work crew is available to discuss and review options which include excavator mounted hydraulic hammering.
Safe and efficient rock removal and transport
Excavation experts are highly skilled in rock breaking in areas that are difficult to access and in close proximity to structural foundations and basements. We adapt our services to any challenge that requires rock breaking and disposal in Ottawa area.
Removal and disposal of all debris is carried out in an organized manner and made simple with STP Excavation & Construction Inc.'s advanced machinery and hauling equipment. Regardless of the size or difficulty of your project, our excavators will have your residential or industrial site cleared as quickly as possible and abides by the strictest of safety standards. Fully insured and highly qualified, our Wendover rock breaking crew has years of experience and makes customer safety and satisfaction a top priority.